Last week all my kids were on spring break, which is nothing short of amazing as they go to three different schools and never seem to have overlapping school breaks. I wish we'd planned to go away for the week, but both and Mike were a bit swamped with work and deadlines. We did manage to go to the big SPARK festival down in Mesa.
As you can see they had a very entertaining photo booth!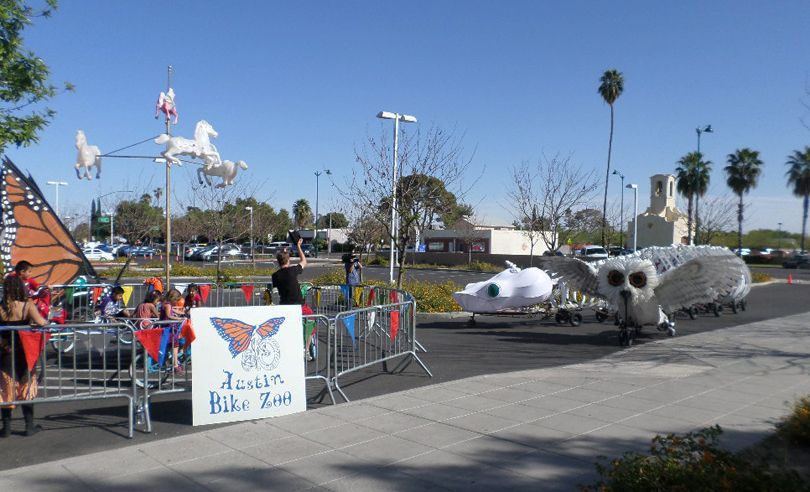 The Austin Bike Zoo set up at the festival.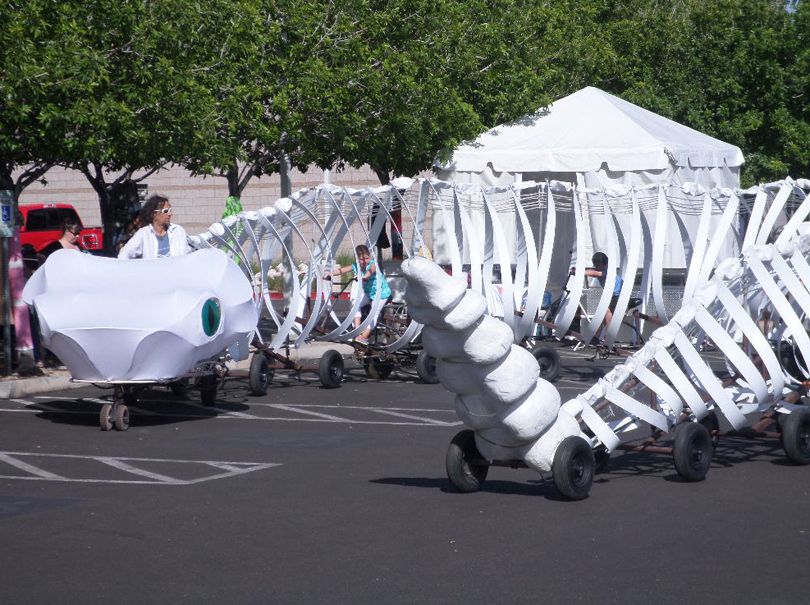 We all took a ride on their rattlesnake bike.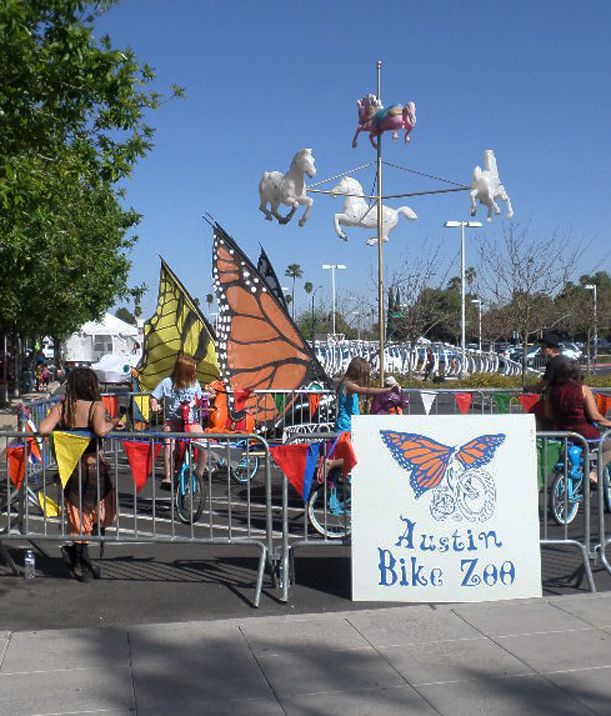 This is Naomi on the bicycle carousel.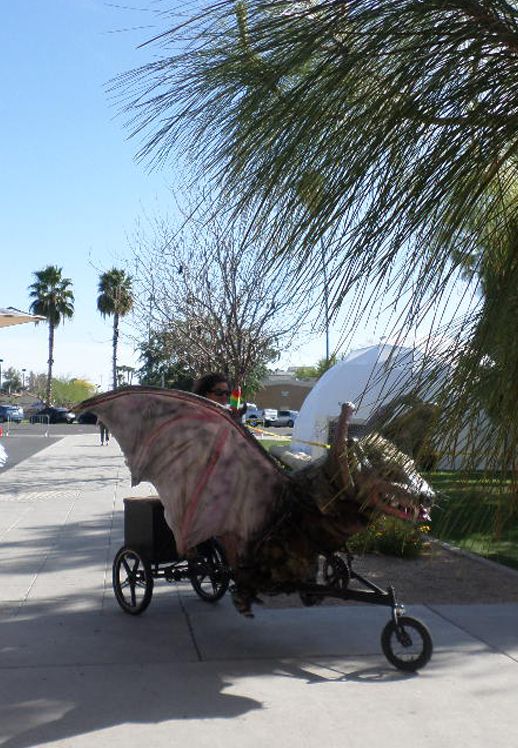 The bat bike was a bit creepy.
This baby liked him though.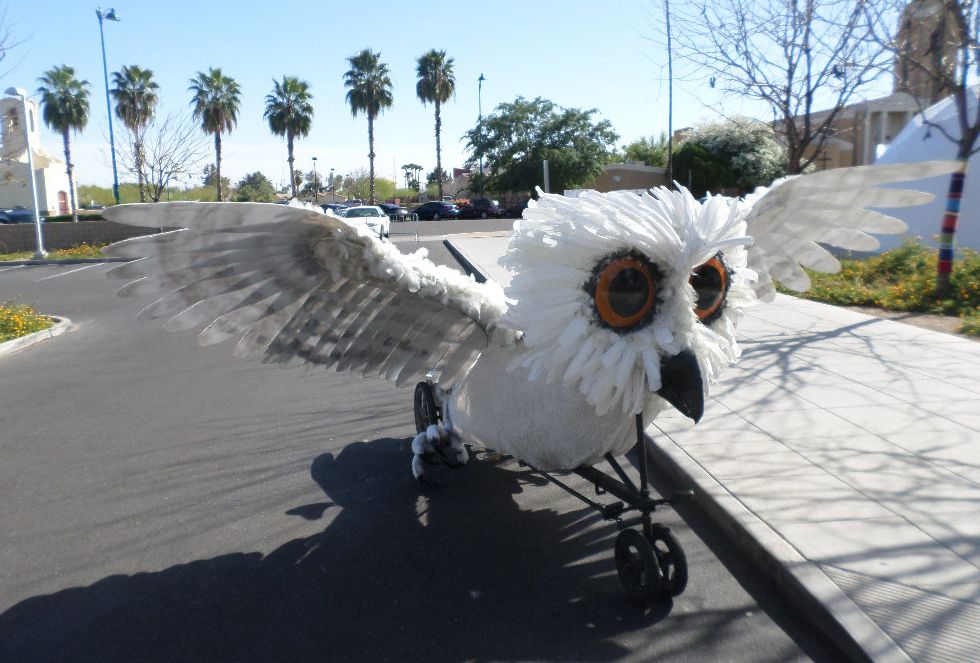 My favorite is the owl-Who knew owls could be such cool bicycles?!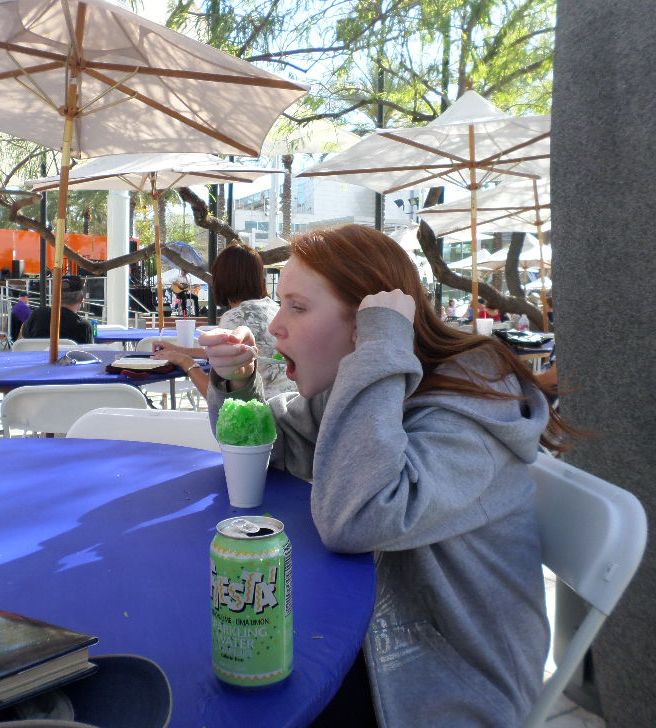 Phoebe enjoying her green snow cone.
They had a flavor station where little kids were adding 5 or 6 flavors to their shaved ice. I asked my kids why they only did one. "Mom, that's disgusting!"
And it is, but it's interesting that they're all old enough to know better....
This is me (hiding behind a dancing butterfly).















This photo is better... I think.
Art of The Red River
. This is by one of our guests Afton Kern. In the end it was a good show. In the beginning though, I went to the studio website and the show was scheduled to start an hour late, so I tried to change it and couldn't do it. I notified everyone about the change and then it launched suddenly, on time. We were running circles! My co-host Wade Zahares was quite upset as he had no time to change into his "radio clothes"....It turns out he's quite good at hosting in his regular clothes.... It was archived
here
so you can listen in!